Our Harrow Upholstery Cleaning Service will Work Magic on Even the Most Tired of Furniture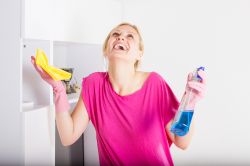 Here at Harrow Cleaners, we just love cleaning. It's what we do, and we take pride in the level of service we provide. As a dedicated HA2 cleaning company we provide all kinds of cleaning services, both business and commercial, designed to suit any type of customer with any need. Our HA1 upholstery cleaning Harrow is something of an unsung hero, as despite its effectiveness it is not a service many consumers consider as a necessity. If you want to find out more just call 020 8396 4008 at any time.

We think more people should consider our HA1 furniture cleaning service, and here's why. Most furniture manufacturers actually recommend a professional clean at least every two years in order to maintain the as-new condition of their product and prolong its lifespan. When was the last time you had your upholstery professionally cleaned HA2? Has it ever had such treatment? Don't worry we aren't trying to make you feel bad, we are just trying to get across that it is such a good service for a variety of reasons, not least because it comes manufacturer-recommended. To get you free quote why not call 020 8396 4008.
Hire Harrow Upholstery Cleaners and Keep Your Furniture Pristine Every Time
As a nation we just tend to accept (and often ignore) the state of our furniture. Wear and tear is just part of the process with sofas and settees, and keeping them pristine all the time is a lot of work. What cleaning product to use, how long to leave it to dry before using it again, the worry of irreversible damage through incorrect cleaning, these thoughts add up to thoroughly put us off even starting the whole project. So over time our lifestyles take their toll; our sofas tend to lose their vibrancy and end up looking a little on the tired side. Just think about how much comes into your contact on a daily basis. To the children it is a climbing frame, to the cat and dog a bed, to you a place to park yourself for a few hours in order to relax. All these uses leave their mark, which is why a spot of professional upholstery cleaning in Harrow could really make a big difference. Call 020 8396 4008 now to obtain a free quote.
Most of our customers now use the service on a regular basis, which is testament to just how good it is. If it is the first professional clean your sofa has ever had then we have no doubt that you will be amazed by the results. The best thing about the service is that it is considerably cheaper than buying a new sofa! When you think about the extra years of use you could get out of your furniture by having it professionally maintained, this affordable service makes perfect sense.
We Always Strive to Provide the Best Upholstery Cleaning in HA1 Area
What makes our Harrow cleaning service unique is that we will always use a solution that is designed to achieve the best results for your furniture, and we will always work until you are completely satisfied with the results. A lot of companies out there will use the same method of cleaning on all sofas, but not us here at Harrow Cleaners. There are so many technologies out there with various pros and cons that it makes sense to make the right choice for your upholstery, and that is exactly what we do.
So if you like the thought of breathing new life into your tired three-piece-suit then call us on 020 8396 4008 for a free quote today. Once you see the results of the first clean we know you will want it done again and again. Our furniture is worth looking after, so put it in the hands of the professionals.