Find Out More about Our End of Tenancy Cleaning in Harrow, It is Perfect for Movers and Landlords Alike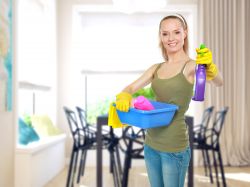 Here at Harrow Cleaners we like to design our services around helping people. We don't just clean, although we do a lot of that, we provide people with a useful service in their hour of need. Our tenancy end cleaning service HA2 is one of those services for one of those situations, so to find out a little bit more call 020 8396 4008 today.
For renters our Harrow end of tenancy cleaning service HA1 could be the perfect way to take on problem off your plate when it comes to moving. If you need to move for whatever reason, then you have enough to think about! First you have to find a new place, then you need to find enough money to put down a deposit. Once that is confirmed it comes down to planning and carrying out the big move. Calling utility companies, sorting some kind of removals solution; there are thousands of things to think about. Then, once you have moved, you need to hand back the keys to your old place, but you know you can't do that without giving it a thorough scrub because you need the full deposit back to pay your next month's rent. Yet all you want to do is get rid of the keys and forget about the place, moving on with your life as quickly as possible by settling into the new home.
Hire Our End of Tenancy Cleaners in Harrow HA1 for Excellent Results
Our HA2 end of tenancy cleaning service Harrow allows you do exactly that. As soon as you get the last box out of your old abode you hand the keys to us and we send in a team of professional cleaners to work their magic. This not only takes one thing off your already crowded plate and allows you to get comfortable in your new home, but it gives you peace of mind with regards to that deposit as you know the cleaning is being carried out by professionals. Goodbye fretting, hello deposit. If you are moving within a small time window that isn't a problem as we will simply send more cleaners to get the job done quicker. This is one task you can cross off your list of moving tasks simply by calling 020 8396 4008. Our customer service team will provide you with a free quote for all your end of tenancy cleaning needs, which we think you will find is extremely good value for money.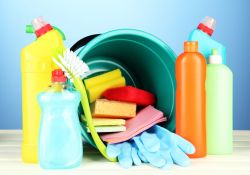 For landlords, our HA1 tenancy end cleaning service is designed to get you out of a mess in a quick and efficient manner. Quite literally. If we had a pound for every story we heard regarding tenants leaving a property in a less-than-satisfactory state than we wouldn't need to work again. Unfortunately it happens, but as and when it does rest assured that help is at hand.
Put Your Property in the Hands of Our End of Tenancy Cleaning Professionals
When you call 020 8396 4008 you know Harrow Cleaners can have cleaners Harrow there within hours, meaning your property is empty for as short a time as possible. We have never faced a situation we cannot handle and bring back to its best. You know when you call us you are putting your property in the hands of experts, experts who have removed all manner of dirt, grease and grime imaginable over the years.
So whether you are a conscientious tenant or a landlord in a difficult situation, our Harrow end of tenancy cleaning service is an affordable and effective solution. So why not speak to one of our friendly customer service team on 020 8396 4008 and obtain your free quote today.