Is It Time for You to Invest in a Spot of House Cleaning Harrow?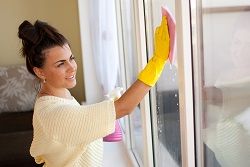 Thousands of fellow Londoners can't be wrong. Hiring your own cleaner is now a justifiable expense in a city that never stops, no longer a comfort in reach of the richest in society. Harrow Cleaners specialise in HA2 home cleans that are affordable and of quality. To find out more about our service call 020 8396 4008 and speak to one of our customer service teams.
In today's modern world, having an HA1 cleaner is a good way to help maintain that difficult work-social balance. By taking some of the menial household chores off your plate, not only do you take one thing off your mind but you free up the time you would otherwise spend vacuuming or dusting which allows you to get into a hobby or visit the shops. None of us likes giving up our free time to clean, iron or do the dishes but at the same time we do not like living in a messy home, so keeping a house clean often comes as the expense of our social life. Order in our place of rest is something the majority of us strive for, which is why hiring your own cleaner Harrow is such a beneficial thing for you and your lifestyle. Order will be maintained by our cleaner who will come into your home once a week to help keep that sense of order by cleaning, tidying and carrying out other household chores. That allows you to claim some extra free time without feeling guilty for not doing the washing.
We Aim to Provide House Cleaning Service in that Suits You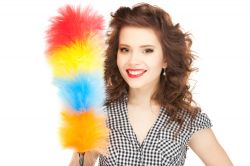 This HA2 cleaning company Harrow will do everything it can to make sure you are happy with the service. When you call 020 8396 4008 for a free quote, a member of our customer service team will first assess your needs in order to tailor the perfect cleaning service HA1. Every customer is different; some like to meet their cleaner and observe their work for the first couple of weeks, others just want the cleaning to get done with the minimum of fuss. For the former, an evening slot at the same time each week may be best once they are home from work. This allows the resident to meet their cleaner and build up a rapport with them as the weeks go on, ending with a service that customer trusts fully and is comfortable relying on. For the latter they may prefer handing over a set of keys which allow us access to the property while they are at work. This allows us to get on with our tasks efficiently and means we never get in the way of the resident. It all depends on the individual, but rest assured we will always aim to provide a service that suits you, from time slots right down to how you would like your favourite lampshade dusted.
Our Harrow House Cleaning Company is Your Affordable Cleaning Option
Our Harrow house cleaners are all professionally trained and thoroughly background checked, so you know this is a Harrow cleaning company you can trust. Your chores are our business, so why not let the professionals take care of them allowing you to spend time elsewhere or on other things. There is no need to sign up to a long-term contract, so if you simply want to trial our service just let our customer service team know when you call 020 8396 4008.
If you have never had your own cleaner before we know our Harrow house cleaning service will be of surprising benefit. If you are looking for a new cleaner then you have found Harrow's premier solution, a company that prides itself on offering a quality house cleaning service at an attractive price. Call to discuss your needs now on 020 8396 4008.