Our Harrow Carpet Cleaning Service HA1 is There When You Need It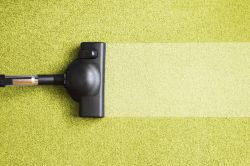 Our thoughts don't tend to dwell on our carpets much. They do a job, serve a purpose, keep our feet comfortable and provide a decent platform on which to navigate the property, be it an office or a home. They are part of the fabric of our homes; we take them for granted. Over time we know they will wear and need replacing, that is just a fact of life. But what we do not often realise is just how much they degrade over extended periods. Our lifestyles take their toll on our poor old floors and they tend to become bloated with dirt and grime quickly, losing their as-new brightness without it even registering with us.
Just take a look at your carpets for a second. When was the last time they were cleaned? We don't mean given a quick vacuum, we mean properly cleaned. Shampooed, scrubbed, that sort of thing. We bet it's been a while? Don't worry, you aren't the only one. As we mentioned, our carpets tend to be the forgotten friend when it comes to the cleaning duties. Now look at your carpets again, thinking about the colour they were when they were laid, are they still even remotely comparable? Probably not, but that is no surprise when you think about the punishment our floors take on a day-to-day basis. Countless numbers of feet trample over them, dog paws, trainers etc, all carrying dirt and grease. The animals sleep on them, the kids play on them. The dinner often gets spilt on them, as does the wine. So it comes as no surprise that they do not sparkle like new when we think about it. We can help in this way with our carpet cleaning services in Harrow HA1.
Our Harrow Carpet Cleaners will Bring Your Carpets Back to Life
Harrow Cleaners specialise in bringing even the most bruised and battered of carpets back to life, and you can get a free quote just by calling 020 8396 4008. Even if you are somewhat fastidious with your vacuum, there is only so much those domestic machines can do. Depending on your carpet type, only a fraction of the nasty things immersed in the fabric will be picked up, leaving a lot more behind, which builds up over time.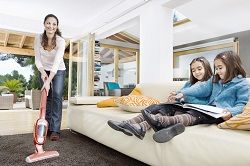 Hiring us to professionally clean your floors will rid them of those unwanted inhabitants. Our HA1 carpet cleaning service uses the latest in industrial technology to restore life to your floors, leaving them fresh and as new. While it is a very effective Harrow carpet cleaning service HA2 it is also incredibly affordable, which is why a majority of our new customers go on to employ us to clean their floors again. To see what all the fuss is about call 020 8396 4008 today.
Call Now and Book Money-saving Carpet Cleaning Offers in Harrow HA1
When you hire us to clean carpet HA1, we know you will be pleased with the results. That is because unlike most other HA2 carpet cleaning services Harrow we use the right technology for your carpet, not the same one for each job. That is because we know every carpet is different, and your carpet deserves to look the best it can do. We will always assess your carpet and choose the right solution for it in order to achieve the best results. And if you aren't happy, we will clean it again until you are, but we know you will be. For a lot of our first-time customers, it has been so long since their carpets have been cleaned that they are speechless when they see just what our machines get up, and also the colour of the carpet that lies underneath.
So why not call Harrow Cleaners on 020 8396 4008 today and ask for a free quote for all your Harrow carpet cleaning needs. You floors will be shining again in no time.