The Highest Level of Office Cleaning Service Makes Us the Perfect Choice for Any Cleaning Needs in Harrow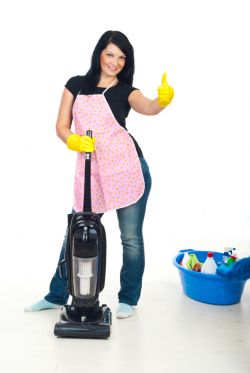 When running a business there is enough to think about, and as an office-based company the last thing you need is a distraction that takes your eye off the ball. A problem with office cleanliness is one of those niggles that you just can't afford to happen, for a whole host of reasons. An untidy or even worse a dirty working environment can affect staff morale, provide grounds for complaint, and even affect the general wellbeing of your team. So the office just needs to stay clean and that is exactly the reason you hire an HA2 office cleaning contractor to take care of it.
But so often we here at Harrow Cleaners receive calls on 020 8396 4008 recounting tales of unfit cleaning standards and poor levels of service, and it amazes us. We understand the importance of maintaining cleanliness standards in your office, as it provides a good platform on which to grow your business. Unfortunately it would seem that a lot of our competitors do not, which gives the rest of us HA1 office cleaning specialists a bad name.
Let Our Harrow Office Cleaners Maintain the Cleanliness of Your Office
At the end of the day we are here to provide you with a service. That service is not a unique one, so we separate ourselves from the rest simply by being the best. Our mantra is that if a job is worth doing it's worth doing well, and every job is worth doing. Therefore every job gets done well; to us it is that simple. Call 020 8396 4008 today to discuss the options available.
We aim to be more than a service provider however; our excellence allows us to work together with your company as more of a partnership. How you might ask? Well a business partnership works when both sides get something from the relationship. By working with Harrow Cleaners, you are hiring the premiere Harrow office cleaning solution HA2, and our aim is to enhance your business. We do this by maintaining the cleanliness of your office to such a level that it removes the distraction entirely – you never have to think about the cleaning again. This allows you to concentrate on growing your business, and as it does grow and you move to a larger premises we hope we will have impressed you to such an extent that you will take us with you, which leads to a larger contract for us. That's a real partnership, where both parties grow together, and that is our aim.
Choose the Best Office Cleaning Company in Harrow HA1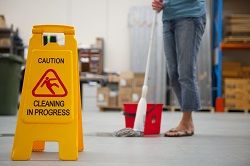 We will work to your requirements to provide a HA1 cleaning service of the highest quality. We will carry out our duties at a time that most suits your operation – usually late at night or on a weekend when the office is empty. This allows us to work efficiently, and means you and your staff are never in danger of interruption from the sounds of vacuums or the emptying of bins.
We will also ask for regular feedback from you so that we can continue to improve the level of service we provide. We are extremely professional in our approach and this form of assessment is critical to ensuring we stay as one of the industry's best Harrow cleaning companies.
So if you are looking for a new Harrow office cleaning company, why not hire the best. Call 020 8396 4008 today and arrange a visit from a member of our team. They will listen to your requirements and view the office in order to provide you with a free quote there and then. We think you will find it competitive, and it could be the best decision you ever made for your business.