Testimonials
This is the only spring cleaning services I would recommend in a heartbeat. Great services.
Allan
Well impressed with Harrow-Cleaners. Quality of cleaners is proper good, and they do a lot of...
Garry Hobbs
I have a two-year-old son and so it is important for me to have really clean carpets. I...
John L.
My son loves going out and playing rugby, but that means he comes home covered in dirt. My...
S. Hamilton
I had a great job done by a hard floor cleaning company recently. Harrow-Cleaners did a...
F. Jacobs
Our home cleaners have always been very reliable and have done a very good job for a few...
V. Baley
My hard floor cleaning needs to be done on a regular basis and so, because of their...
Max T.
As a student, the last thing on my mind is keeping my flat in check. I mean, I tried to...
Doreen G.
The cheap hire rates of this company are excellent however, to be honest, when it comes to...
Tiffany M.
I love training. I have a number of triathlons coming up so training for me right now is very...
Rory
This Company of Harrow Cleaners Has Cleaning Services HA1 to Suit Any Person or Business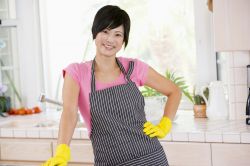 Here at Harrow Cleaners we don't just clean, we listen. We listen to your every requirement; how you want that particular lamp cleaned, how often you would like us to vacuum under to sofas. Whatever it is it doesn't matter, by listening to your needs it allows us to provide an HA2 cleaning service that meets them. To discuss yours call 020 8396 4008 today.
Cleaning Harrow can be quite a personal activity, and it is one that some of us do not like the thought of handing over to a complete stranger. But we are professionals, and have been carrying out HA2 office cleans and HA1 home cleans for a long time. By listening we make sure we carry out the cleaning duties exactly as you want them, and by handing those duties over to us you free up plenty of time to pursue leisure activities or carry out those other little tasks that you have been putting off.
We offer a range of cleaning services Harrow to suit any customer, business or domestic. They are all customisable, so when you call 020 8396 4008 and speak to one of our customer service team they can provide you with a free quote for one of our services or an amalgamation of a few. No cleaning service should be 'standard', it should be built around your needs, after all you have to live with the job we do, and because of that we want it to be the best it can be. Our basic services include the following:
Affordable Cleaning Services for Your Cleaning Needs in Harrow HA1
Our most popular service, thousands of Londoners now employ their own cleaner on a weekly or fortnightly basis to make sure their home stays in a fit state. No one likes living in a mess, but they also don't like giving up their free time to perceived chores. In this modern age you don't have to do either. We don't see your cleaning as a chore, we see it as our business, and it is our business to take your cleaning duties off your hands for a very affordable and attractive price. Just think how nice it could be to come home to a clean home once a week after a hard day in the office. Sounds good? Give us a call now on 020 8396 4008 to discuss things further and obtain a free quote.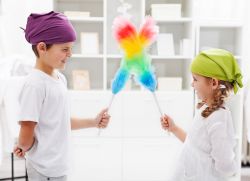 Whether you are a tenant looking to make sure you get your deposit back or a landlord who has been left a property that bears closer resemblance to a slum than a home then our Harrow end of tenancy cleaning service could be just what you need. Our team of professionals will have your property back up to scratch in no time at all, meaning no loss of money for tenants and landlords alike.
We all want to work in a clean and tidy office, so make sure yours stays this way by calling 020 8396 4008 and asking about our discreet and professional service. You will never notice your office in any other state than perfect again.
Bring Your Place Back to Life By Just Hiring Our Cleaning Company in HA1
The perfect way to bring those floors back to life, our dedicated carpet cleaning team will wash away years of dirt and grime for an affordable price.
Similar to our carpet cleaning service, this team specialises in bringing your sofas and settees back to life. Gone are the red wine stains and dog hairs, back is that fresh cream colour that was underneath.
Any of these services can be tailored and matched up to suit, so why not call Harrow Cleaners on 020 8396 4008 now. It doesn't matter how big or small your request is, this Harrow cleaning company is here to help and take care of your every cleaning request.